Hammerhead is run by Kallistra Ltd with assistance from The Forest Outlaws Wargamers Club, GCN and support from Miniature Wargames with Battlegames, Wargames Illustrated and Wargames Soldiers and Strategy.
A very big thank you to all who attended Hammerhead 2016 - the visitors, traders, clubs and wargame groups who staged the 53 excellent participation games which were the focus of the show. We are already making preparations for Hammerhead 2017 to be held again in the George Stephenson Exhibition Hall.
A collection of images from Hammerhead 2016 can been viewed below - and a full show report can be read here.
The Hammerhead Experience
Every game at Hammerhead is visitor participation, which means that you are very welcome 'to have a go' at a wide variety of different historical and fantasy based games run by intrepid gaming clubs, historical societies, wargame companies and enthusiastic groups of gamers. You will be able to play a full game or simply move a few miniatures, roll some dice, have a chat with the people running the game and then move onto the next. The show provides a great opportunity to try out new or familiar game systems and spend a day indulging yourself and friends in this absorbing and fascinating hobby. Whether you're interested in Napoleonics,, WWI and WWII, Ancients, Medieval, Fantasy or Science Fiction, we are sure that you will find a selection of games you would like to play.
The Venue
Hammerhead 2017 is being held at the same great venue as in 2016 and '15 - The George Stephenson Exhibition Hall, Newark Showground which offers a welcoming environment with plenty of natural light in which you can play games, shop for wargame goodies from a selection of top traders positioned around the perimeter of the hall. The visitor participation games are all located in the central area of the exhibition hall. It has its own catering facilities, which will be serving a variety of reasonably priced hot and cold food throughout the day.The car parking is plentiful, free and Newark Showground is only a few minutes from the A1. Follow the link on the side menu for directions to Hammerhead.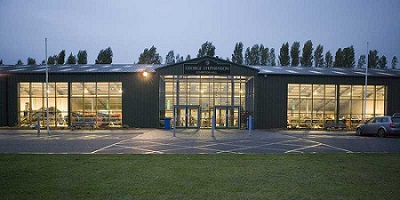 Entry 2016
Hammerhead opens to the public at 10:00am and closes at 4:30pm
Entry fee: £5 per adult, £3 for minors (16 and under), Children under 9 free
You can buy your entry tickets online in advance - all tickets bought online will entitle the ticket holder to a free 28mm pewter miniature of either a French, British or German WW1 general, which you collect on entry to Hammerhead. To buy your entry ticket click here for details.
The Prize Draw
For each game you participate in you will be given a Game Slip. Write your name on the ticket and take this to the Information Desk where it will to be entered into the Prize Draw box.
Make sure you have entered all your Game slips for the Prize Draw by 3:15pm ready for the prizes to be drawn at 3:30pm.
Lucky winners will receive our unique Letters of Marque (LOM), each with a monetary value, First Prize £50, Second Prize £30 and Third Prize £20, only exchangeable with a trader at Hammerhead 2017. This is an extra purchase for yourself and an extra sale for our traders. The ticket holder or their named representative must be present for the draw at 3:30pm in order for them to claim their prize. If the owner of the drawn ticket is not present, another ticket will be drawn.
The Hammerhead Figure
The Hammerhead figure for 2016 is a 28mm Great War French general. This pewter miniature will be available for the first time on the day of the show for the token price of £1, or FREE if you purchase your Hammerhead Entry ticket online prior to the show. Click here to buy your tickets in advance. The British and German general figure from Hammerhead 2014 and 2015 will also be available. Both figures have been specially sculpted for the show and are cast in lead free pewter. (Figures are supplied unpainted and unbased)
Hammerhead 2016 figure
'Ferdinand'


Hammerhead 2015 figure
'Eric'

Hammerhead 2014 figure
'Leader of Stallions'
Painted and based by Karl Flinders.
Closing date for purchase of online ticket is 5 days prior to the event.
The Bring & Buy - Tabletop Sale
This year Hammerhead show will be hosting the popular Tabletop Sales.
If you are new to this, you basically hire a table for one hour to sell your unwanted wargames items. You can deal directly with the buyers and answer any questions they may have. With no commission, you keep all the profits.
Please note there will be limited tables available, so its on a first come first served basis.
One hour costs £6 for 6ft space (full table)
Bookings for the Tabletop Sales slots will be open from 1st February 2017
For more information on the Tabletop Sale click here
Social Media
Check out the Hammerhead Show Facebook page and get all the up-to-date information. If you're on Facebook give us a 'Like', share the posts and spread the word - Hammerhead 2017 is at the Newark Showground on Saturday 4th March.



Updated 31.03.16