We have two splendid halls full of great participation games and manufacturers/traders. Many thanks to all the clubs, organisations and individuals who are bringing their participation games along to Hammerhead 2020.
There are over 60 games/activities booked into the main central gaming areas of the two halls. Whether you're interested in Napoleonics, WWI and WWII, Ancients, Medieval, Fantasy or Science Fiction, we are sure that you will find a selection of games you would like to play.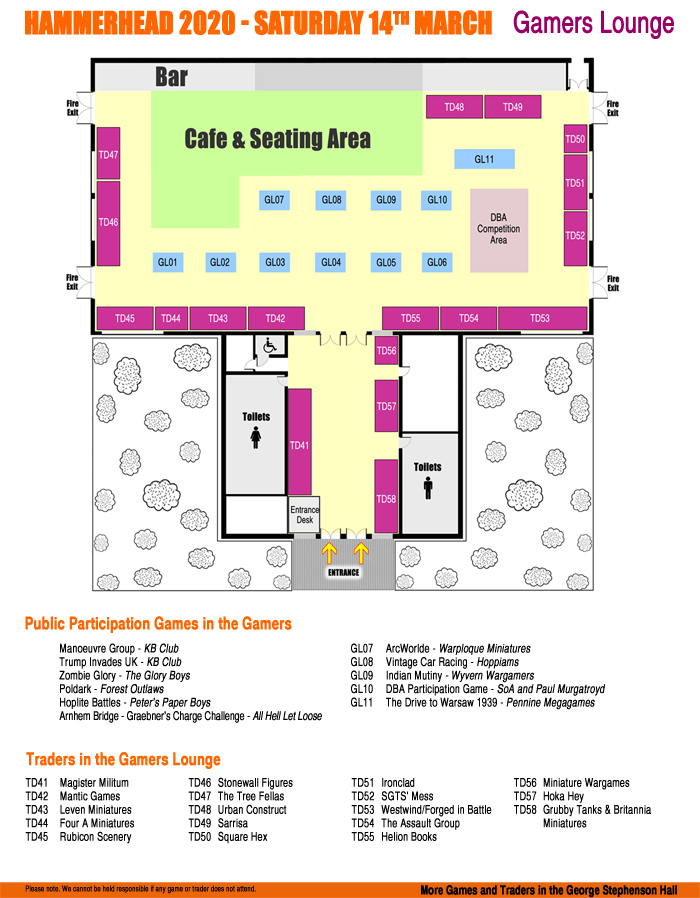 To see a larger view of the Gamers Lounge floor plan DOUBLE click here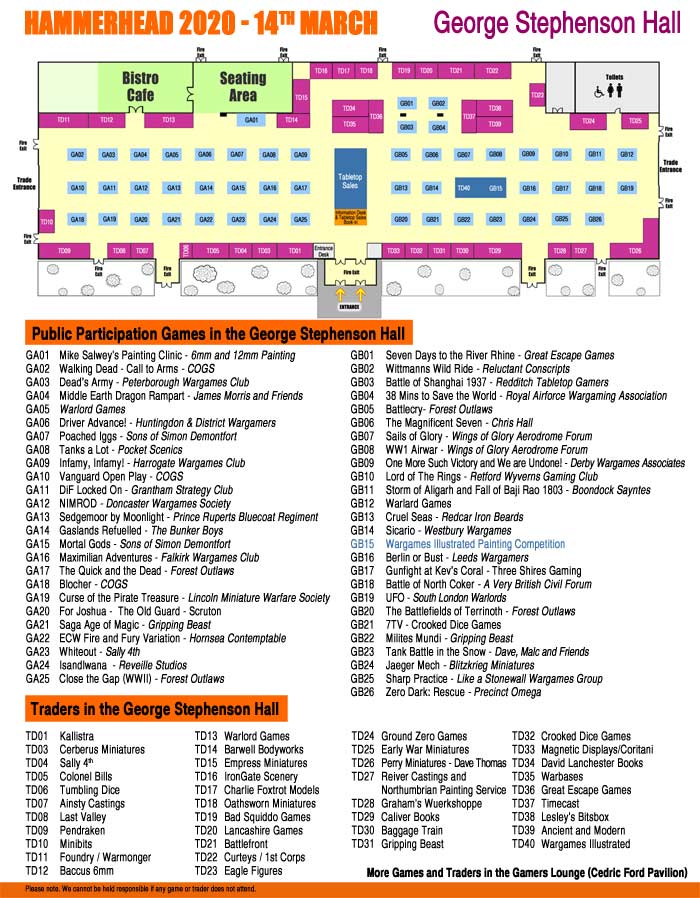 To see a larger view of the George Stephenson Hall floor plan DOUBLE CLICK here
Please note. We cannot be held responsible if any game or trader does not attend.
For more information contact info@hammerheadshow.co.uk This e-mail address is being protected from spam bots, you need JavaScript enabled to view it